Last year, I got to ride in a hot air balloon all by myself! We didn't get a lot of pictures, but I figured you guys would want to see them anyway! My friend Georgie and my cousin Saige also took a ride. Have you ever seen a hot air balloon in person?
Doesn't my cousin Saige look like such a natural at this? She has a twin sister named Simone; I'll introduce you to her later.
I was nervous, but I tried not to show it. We were really high up in that thing!
Once you were up in the sky, though, it all felt so open and free!
Georgie looked a little nervous, but she also handled it like a natural!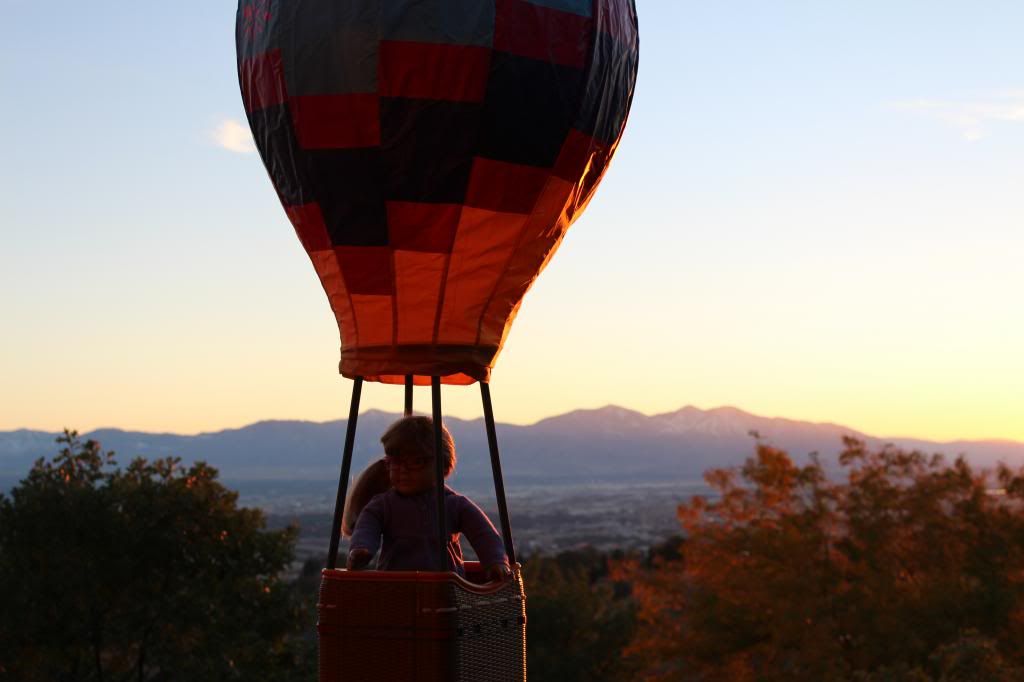 Check out that view! Have you ever taken a ride on a hot air balloon?