Hi everyone! I love that fall is just around the corner, don't you? The only thing I don't like about fall is that means baseball season comes to a close, including the baseball team I'm on with my BFF Margot. I wasn't able to play for most of the season this year because of my broken leg, but once it healed, my coach was nice enough to let me come back and play! We had our championship games recently, and although we ultimately didn't win the championship trophy, I still love to play the game! Check out these pictures that we took before playing the last game of the season: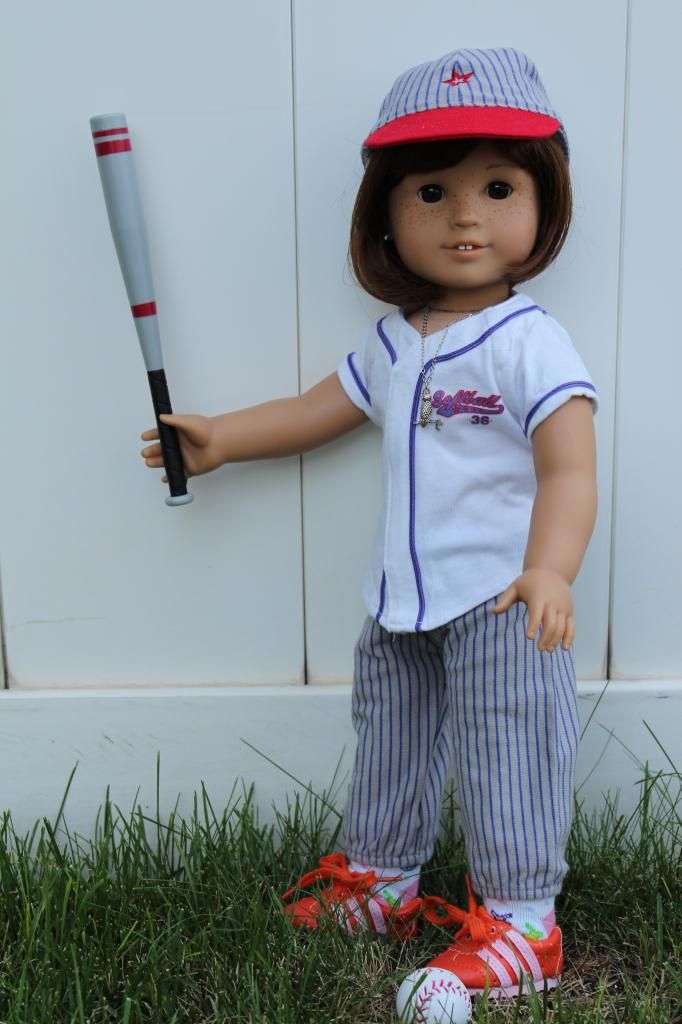 Margot likes to wear silly patterned socks with her baseball uniform. In this picture, she's got bunny socks on! She says her silly socks are her good luck charm. Do you have any good luck charms?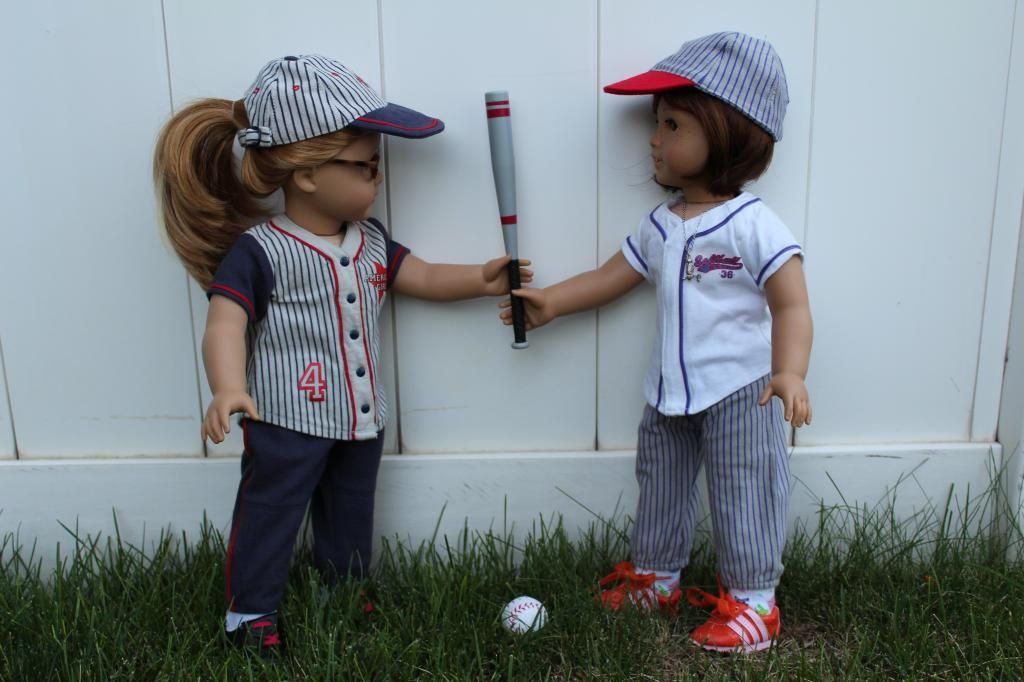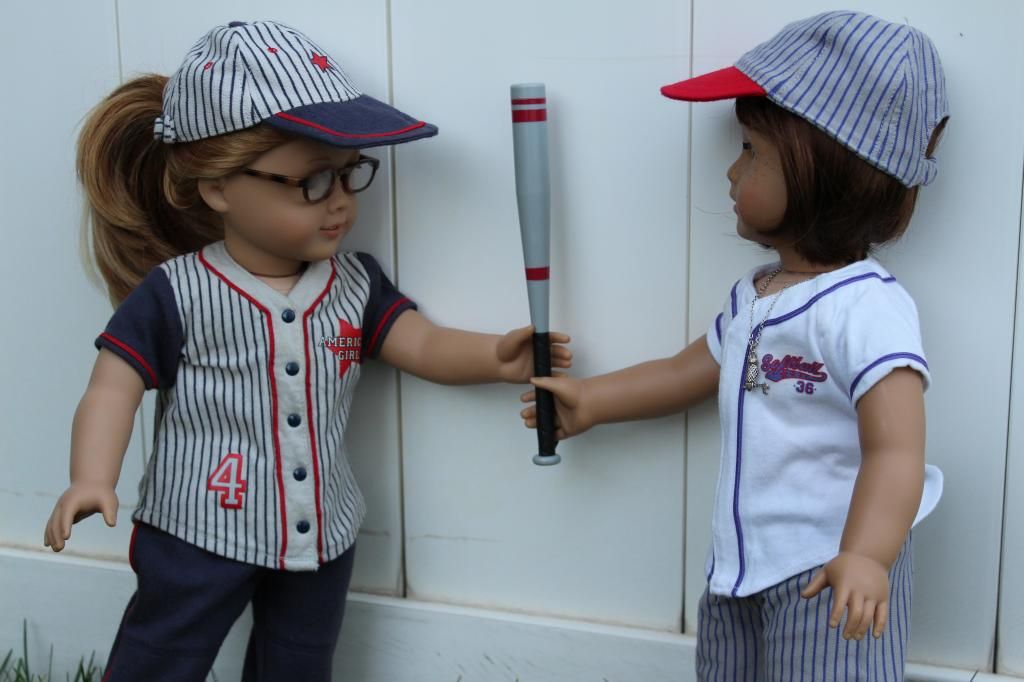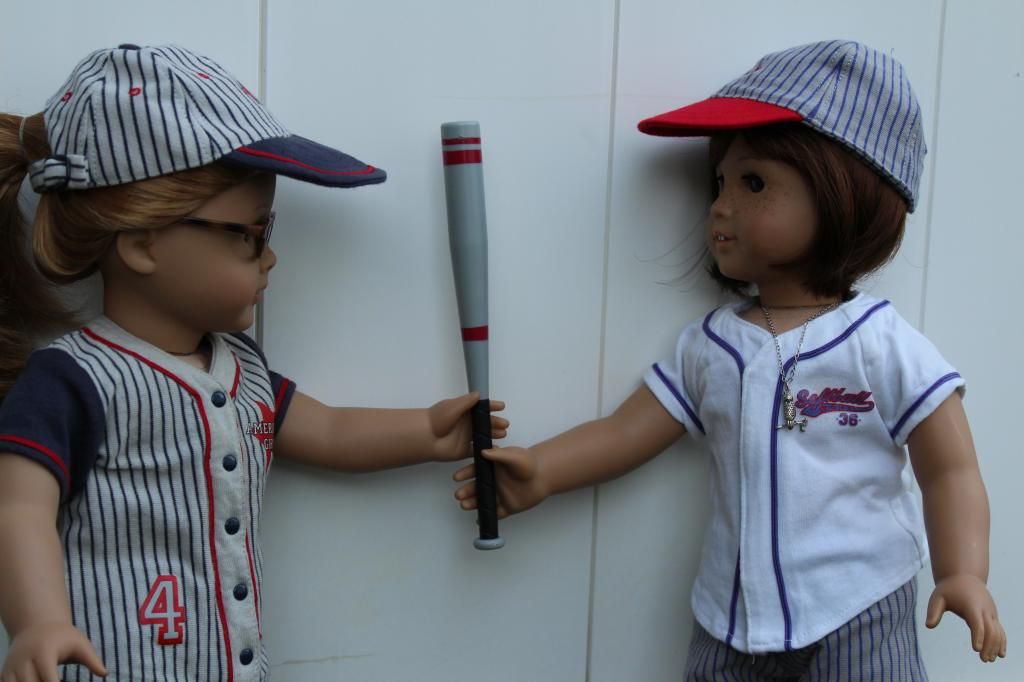 Although I'll miss baseball season, I love fall - the World Series is on TV, school starts again, my ballet and clarinet lessons ramp up, not to mention that everything is pumpkin flavored, and most of all, Halloween! I can't wait to show you all of my fall adventures this year. We're going apple picking soon. Do you have any fall traditions?