Hello all!
Long time no see! No worries, I'm still making posts, I've just been very busy with school lately and school comes first!
The other day, my Mom and Dad gave me my annual Christmas dress, so I put it on and my Mom did my hair. And my mom tried out some new photography techniques!
She said we'll try again in a few days when her own school is out (my Mom is getting her Masters right now!) because she's found some new things she wants to try.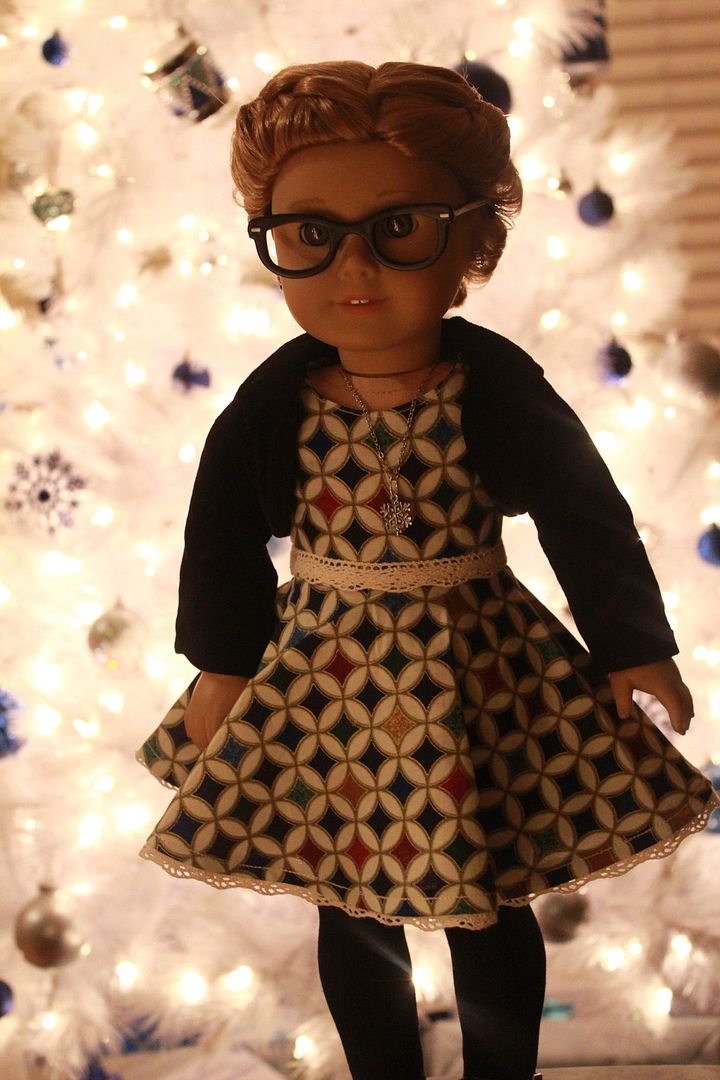 My jacket, tights, and shoes are from American Girl and the necklace and earrings are made by my Mom.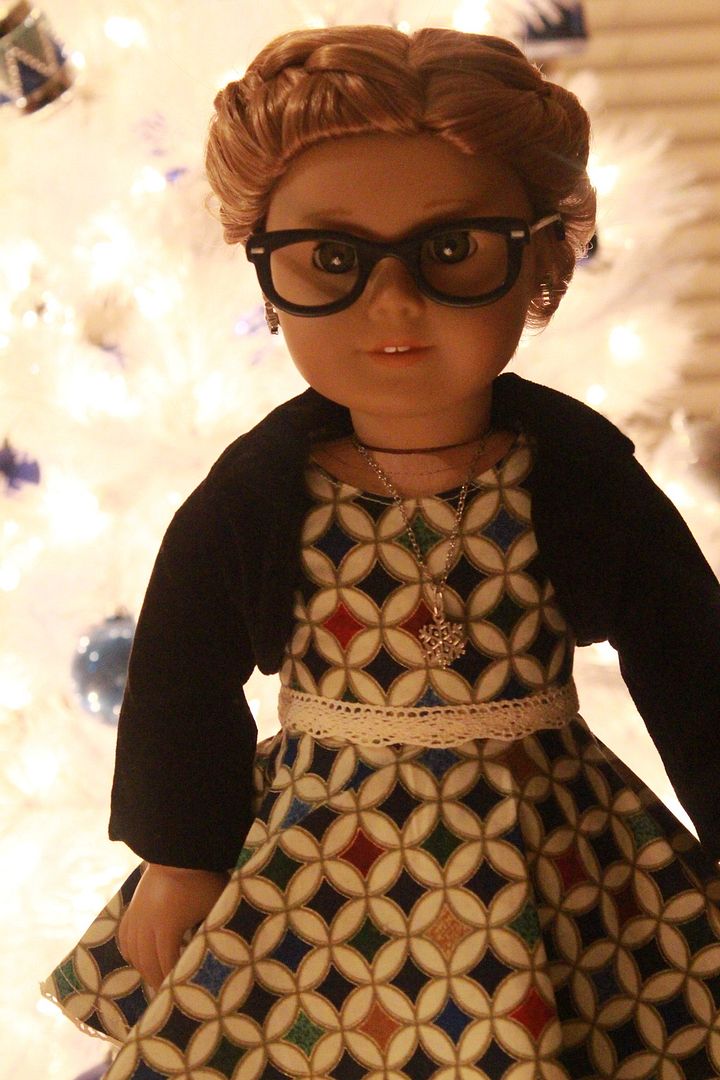 It's a tradition for my Mom to take photos of me in front of the tree every December! Do you have any annual holiday traditions?