Hey all!
I'm going to introduce you to someone today who is very special to me, but I haven't mentioned before. I haven't mentioned her before because she's not old enough to go on adventures with me, and she's just started to be less annoying in the last few months. Who am I talking about?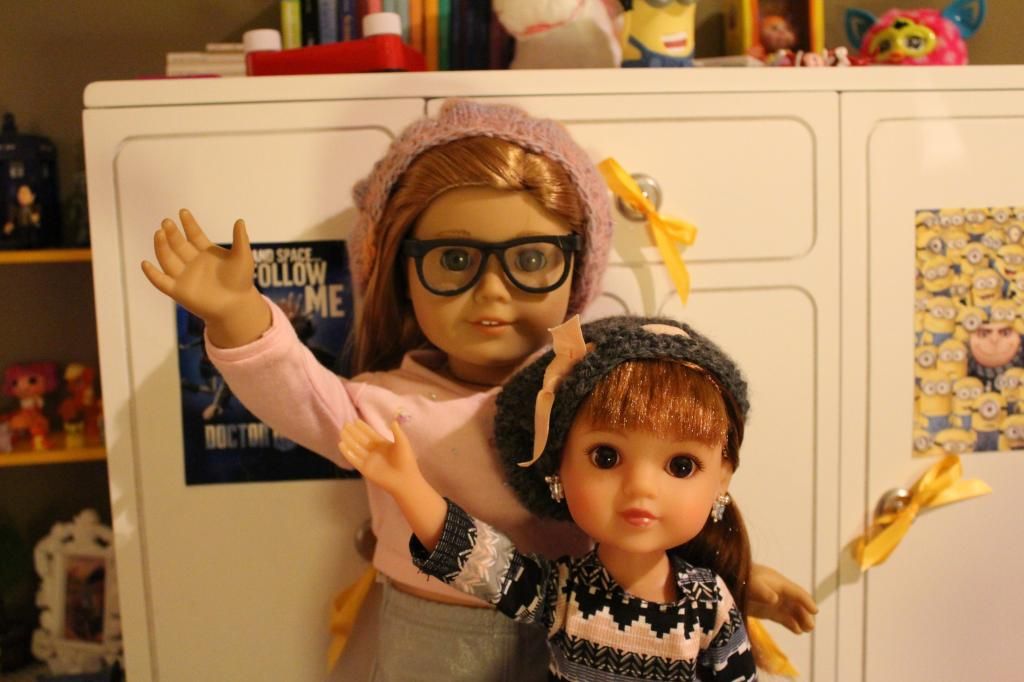 My little sister, Abby! Her real name is Abigail, but we all call her Abby.
She's 6 years old, and I'm 11, which makes us 5 years apart in age.
Because I'm so much older than her, we don't have as much in common as you'd think, but we love each other all the same!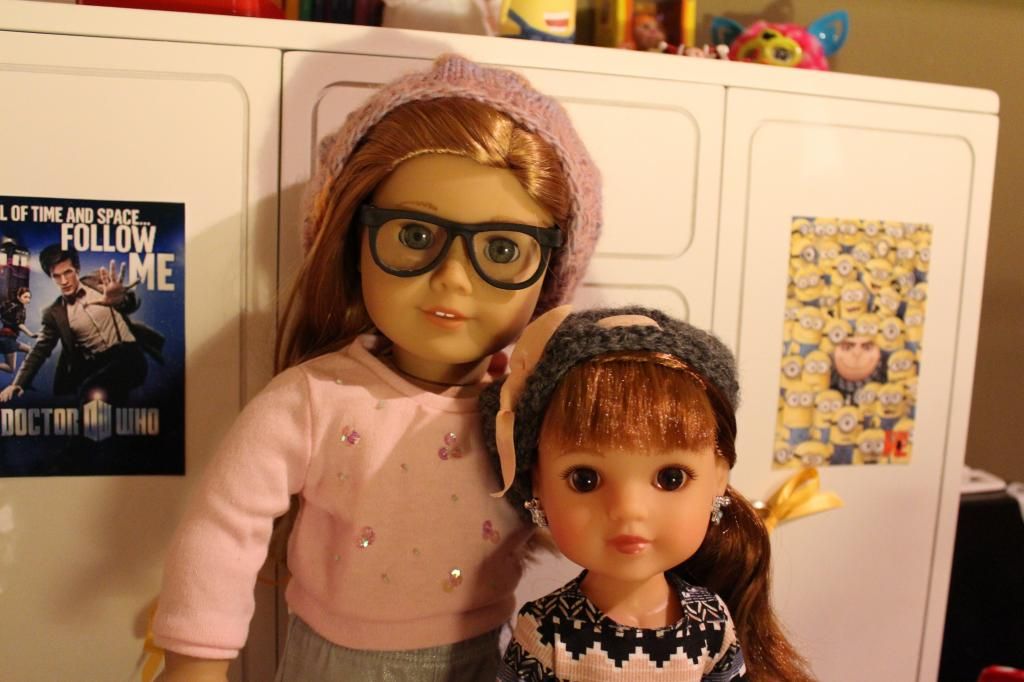 My mom suggested we wear these matching hats. At first, I protested but they do look kinda cute...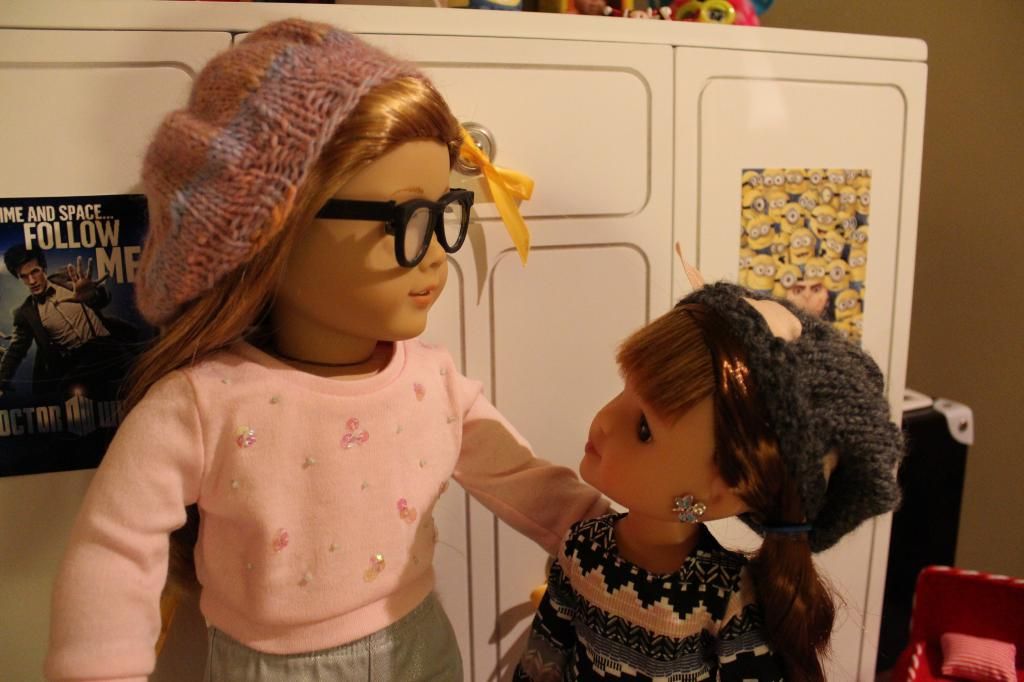 Anyway, you'll be seeing Abby on and off in my posts now that she's "maturing", as my mom and dad say.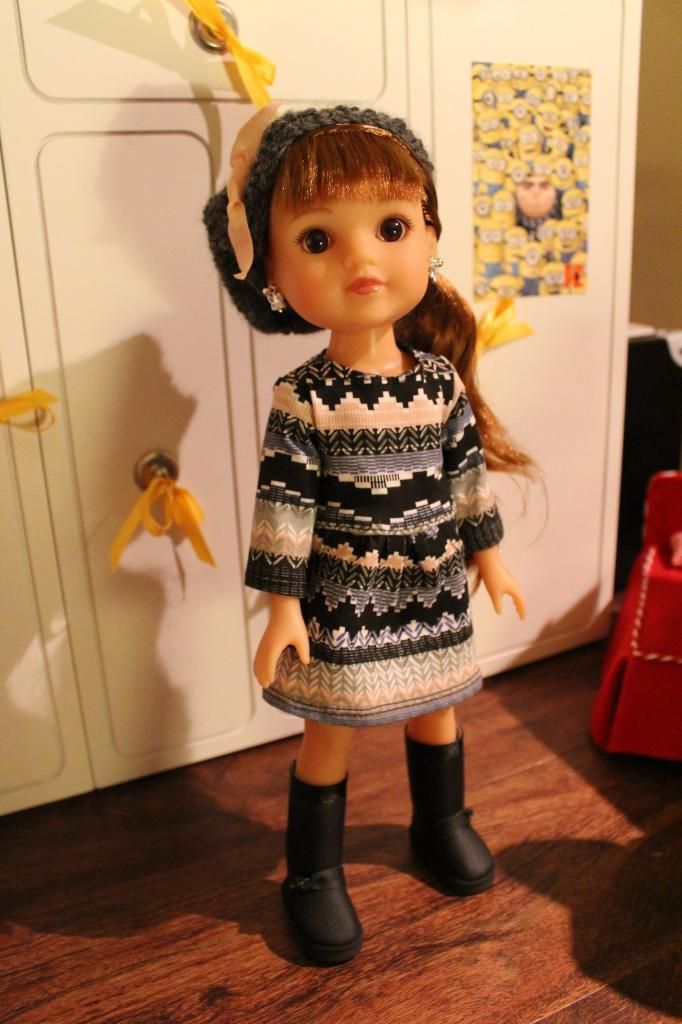 Do you have any siblings?
{On Abby: Dress and hat by
123 Mulberry Street on Etsy
, Boots by
MegOrisDolls on Etsy
; On me: Hat knitted by my mom from original pattern, Pants by American Girl, Boots from
Amazon
, Sweatshirt by
Clarisse's Closet on Etsy
}